World's broadest offering of 356A replicas
Celebrating our 8th Year of the water-cooled 356A
Speedster, Cabriolet, Coupe
and now the 904 GTS
__________________________________________
Specialty Auto-sports, Inc. closes it's 7th year of very special 356A replica development and production on a very good note.
All of the design improvements and system additions that have slowly evolved during the 7 year program were cemented into the fabric of the cars with a large scale updating of molds, jigs, fixtures, and patterns.
New body molds were fabricated to reflect changes that were incorporated during the development/construction of the car that were formerly being done on each car as alterations to the original molds. The changes are now permanent.
These changes along with similar changes in the upholstery, tops, chassis, suspension and brakes have brought the car to a level of sophistication unheard of in the replica industry.
What are some of these improvements:
1. An improved AC-Heat-Defrost system that provides precise blending of floor/vent distribution, a powerful defrost, and a controllable temperature of heat or cool or both. All of this is carefully concealed in the plenum of the car and is out of sight. Most 356A replicas resembling ours hang the unsightly AC unit below the dash obstructing foot room. Of course they do not have hot water heat or defrost.
2. New door skins and inner liners provide a more accurate look, greater inside room for the power window systems and steel reinforcements.
3. A new windshield surround provides a cleaner dash and crash pad appearance as well as providing greater strength.
4. Convertible top bow system is simpler and easier to raise and lower and provides even better weather sealing.
5. Rear suspension has been altered from the Impreza style to the Legacy GT style. This is a very sturdy rear suspension developed for our powerful turbocharged cars that we decided to use on almost all of our cars.
6. Foot well depth has been increased even more (approximately 2") to accommodate our taller clients.
7. A 16 gallon gasoline fuel cell has been developed for 2010 cars which provides greater capacity and front trunk space. A slight improvement to front/rear weight bias is achieved as well.
8. A change in front braking components provides for more sensitive braking and easier access to future replacement parts.
All of our cars are made in the USA.
Who would have thought 7 years ago that you would be able to get any 356A replica with a modern fuel injected engine, automatic or 5 speed manual transmission, very effective hot water heat and defrost, rack and pinion steering, 4 wheel disc brakes, an adjustable suspension, the speed of a lynx, fuel economy of a miser, and the balance of a gymnast….but now you can.
We are proud that we can offer this magnificent 356A replica.
__________________________________________
WHAT'S NEW AT SPECIALTY
AUTO-SPORTS, INC. ?
coming in 2010
Porsche 904 GTS
Steve Lawing announces that the formal introduction of the 904 GTS replica will occur in January.
Most of the 904 development is being done by outside support and is capturing the design success of our 356A chassis, suspension, cooling, brakes, and AC-heat-defrost. The final development steps to the body are being provided by supporting vendors. The fabrication of molds will begin by our contracted fiberglass shop in January.
Our 904 GTS replica will embrace the same creature comfort, drive lines, and adherence to accuracy as do our 356A cars. More on this in January.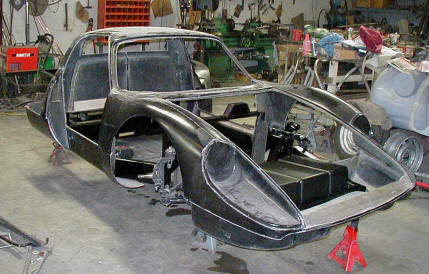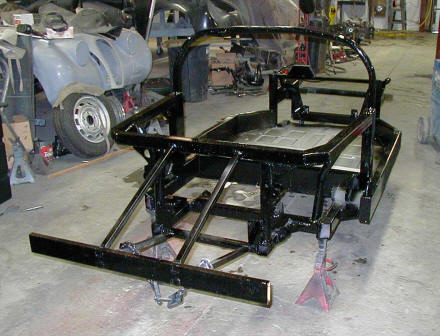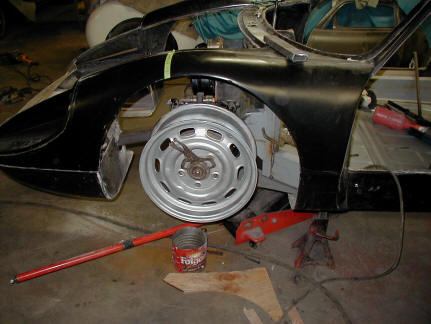 _____________________________________________