Meet a real pioneer …… John "Hoss" Hallstrand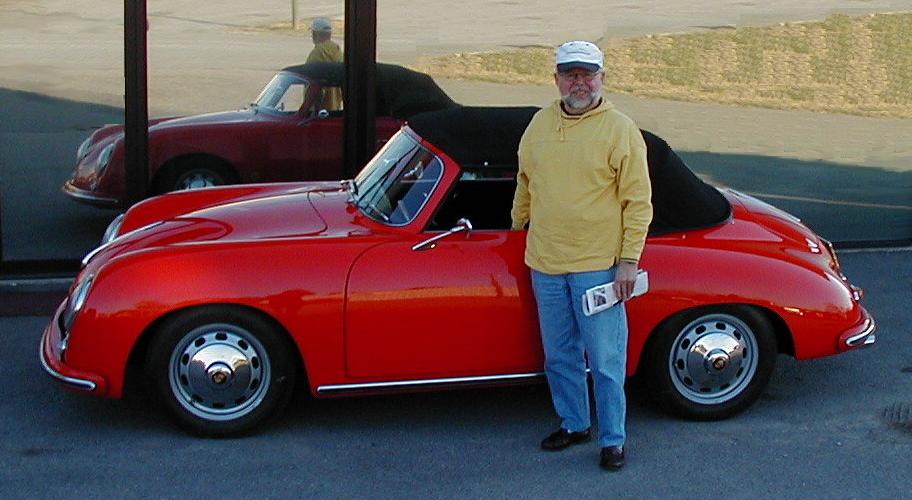 What makes John a pioneer? John was the recipient of our first 137hp Subaru-powered 356A Cabriolet replica in June of 2004. Specialty Autoworks pioneered the design and development of a full line of water-cooled, mid-engine 356A replicas starting in December 2002, and John was the first to get on the wagon train.
John has even more pioneer spirit than that....for 10 months John has enjoyed his "Suby Tub" to the tune of about 5000 miles since receiving it on June 26, 2004, but in April 2005 he took Horace Greeley's advice to "Go West, young man." On April 17th, he loaded up his car in Knoxville, Tennessee and struck out for Buena Park, California to enjoy and participate with other 356A replica comrades at the Knott's Berry Farm Replica car show.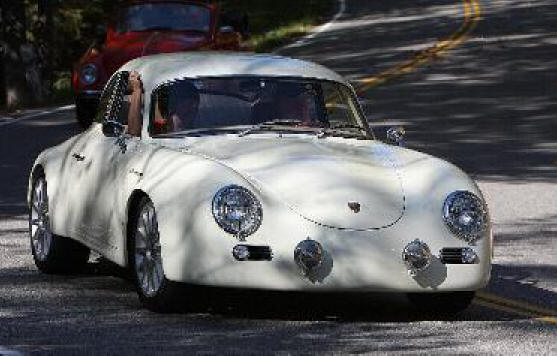 True to the pioneer spirit he covered the 2175 miles without a whimper and averaged 35 mpg. Unlike the early pioneers however, he took pleasure in his air conditioning while crossing the Mojave Desert and his hot water heat-defrost during those cool early morning starts. The power rollup windows and tight fitting top made listening to his favorite CD's a pleasure even at 75 mph. But…... that is only half the story.
After thoroughly enjoying the show and festivities, he again packed up the "Suby tub" for the return trip. He admits with justifiable pride that he is flattered to receive the special award "trophy" awarded to him at the show by the Speedsterowners.com group for the "Best Speedster/D replica." He then pointed the nose east and headed back to Knoxville….. another 2175 miles.
You would think the story would end here with applauds, accolades, and a welcome rest, but not for John. He is cleaning the over 4000 miles of bugs and road debris from the car and preparing to head north on May 19th to enjoy the 2005 Carlisle, PA Kit and Replica car show. This additional 1400-mile round trip will bring his total mileage to about 12,000 and the car will only be 11-months old.
If you attend the Carlisle show, look for John. He won't be hard to spot with his 10-gallon hat, big grin, and bugs all over the front of his car.
When John came to Specialty Autoworks for one of our 356A replicas he said he wanted a winner that did not leak, and a car that "had legs". I think all would agree that he got that and more, but the bonus is that we also got a winner in John. Congratulations John!
You can follow all the new products and updates at www.specialtyauto.com/PORSCHE.htm